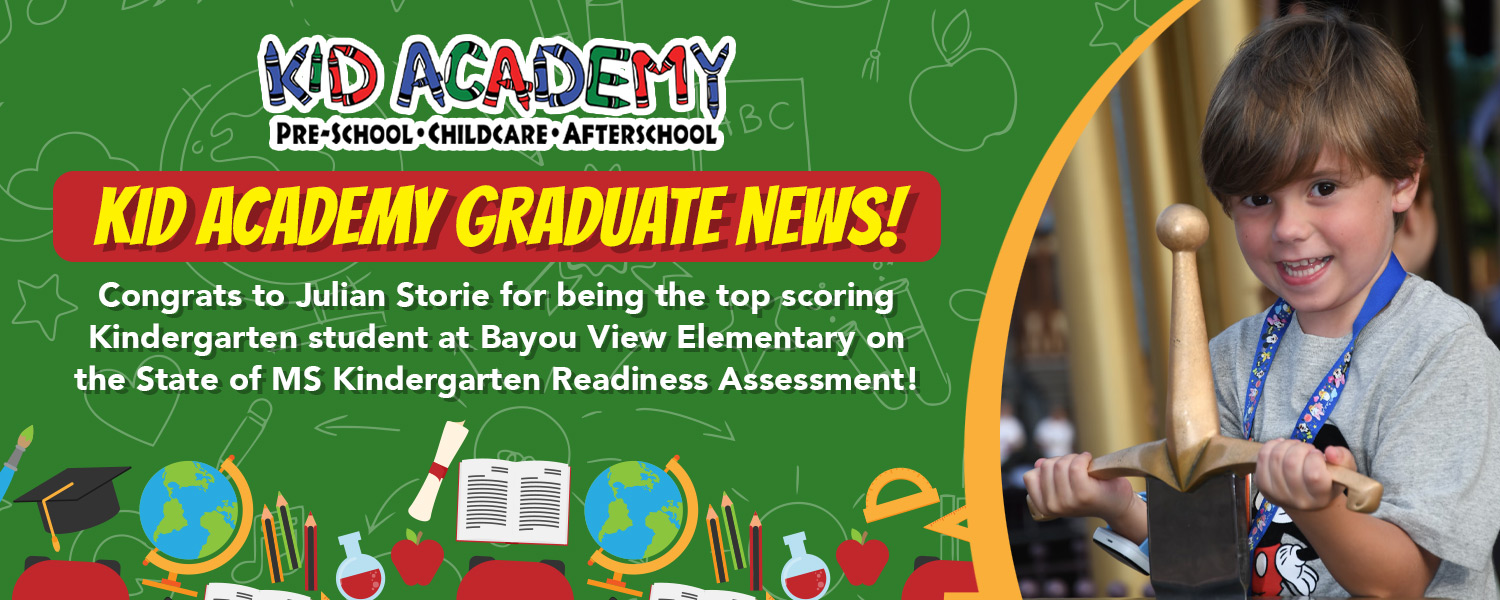 Welcome to Kid Academy: A Preschool with Child Care Hours in Gulfport, MS.
Kid Academy is the largest, and nicest preschool in Gulfport, MS, and has been in business for 21 years. The school has over 9,000 square feet for pre-school classes and over 4,000 square feet of playground space for children during recess.
The school grounds are protected by a camera security system, with cameras installed in the classrooms, parking lot, the office, and the lobby to ensure the safety of everyone who is on campus grounds. Each classroom has an intercom system installed as well, so the teachers are kept up to date with things happening outside without having to leave the children unattended. This is important especially in times of emergency when an adult must attend to the students at all times.
A spacious and protected school is important when looking for the right childcare center for your child. At Kid Academy, we offer the best preschool education in the Gulfport, MS area, incorporating creativity with learning. Our curriculum for preschoolers has been curated custom to Kid Academy in such a way that they can enjoy their childhood while learning new concepts and exploring their environment.
We welcome children of different ages from infants all the way to pre-elementary level to join us as we prepare them for the next stage of schooling.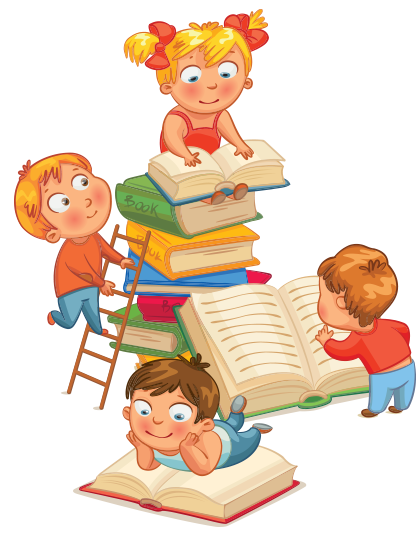 Amenities you can count on at kid academy
The school has separate hallways for students under the age of two and for students three and above. Different age levels have different activities in their days at Kid Academy and we would like for all of the students to be able to feel comfortable with the school environment.
A covered back porch is open for children to enjoy their snacks or lunch while being outdoors. We encourage them to run around and play with peers for a fun physical exercise. The area is kept clean and tidy at all times for the safety of
both the teachers and the students. There are plenty of chances to learn and to develop skills while at Kid Academy thanks to our aim to provide holistic development, which is why we are one of top daycare centers in Gulfport, MS.
Kid Academy is a preschool with childcare hours. We are open to accepting children of different ages. The school is open from 6:30 AM until 6:00 PM. Kid Academy is open for most of the year and is only closed on major holidays. If you are looking for daycares in Gulfport, MS during holidays then you can count on us to be open when many other schools are closed.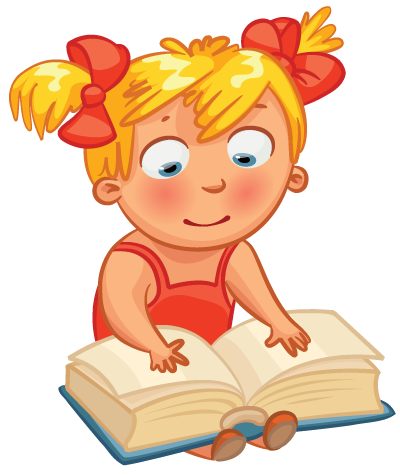 Preschool Education at Kid Academy
Included in our preschool education is the chance for our students to learn about shapes, numbers, letters, and colors, among other things. Each day is also started with morning devotion, the Pledge of Allegiance, and The Morning Review where we discuss topics recently learned about. This gives the students the chance to remember their lessons and discuss the subject with their teachers and fellow students.
Each month has a specific theme such as a number or a color that the students can learn over time. This helps them to better remember the concepts of numbers, colors, or shapes in a fun and collaborative way. Monthly themes are introduced through songs, stories, or poems that will excite the students and make them look forward to learning something new each day. Arts and crafts are a strong part of our curriculum at Kid Academy, as this encourages artistic freedom and creativity. Children are full of ideas and have colorful imaginations, which is why we want to nurture it by giving them structure and learning environment to do so. We give children time to play outdoors and practice taking turns, sharing, and being kind to peers. Social interaction and outdoor play are all important in the social development of children. Their social skills are practiced by being in an environment with students of the same age, teaching them how to interact with others. There are plenty of chances to meet new friends and to build relationships among peers.
Christian-based Preschool Education in Gulfport, MS
Kid Academy is a Christian-based preschool center that follows the values of Christian faith into our teaching and how we interact with the children. Bible studies are included in our student's daily activities and are reiterated through stories and songs that the students have the chance to learn. We believe that these stories are not just merely for the entertainment of the students but also to help them understand the concept of Christianity and how it can positively affect their lives. The principles and the ideas present in the Bible stories can also be applied to situations in our everyday lives such as being honest, being patient, and speaking kindly to others.
As students learn about these ideas and concepts, they are better able to treat their peers with respect and courtesy. Our teachers are dedicated to ensuring that our students get the proper guidance when it comes to teaching the principles of the Bible. Memorizing verses and learning new songs are important aspects of teaching the children about Bible stories, helping them better absorb the information and learn about it. We find creative ways to teach our students and help them completely enjoy the process of learning as opposed to finding it too rigid.
Review Your Child's Pre-K Education Reports
Older students will get to bring home a weekly report progress to their parents. This is to show the parents the progress their child has made throughout the week. The topics that have been discussed in the past week will be the basis of the report. It outlines the strengths and the weaknesses of each student so the parents can better understand the subjects that their child finds interesting or is having trouble with.
As parents are able to monitor the progress of their child, we encourage them to be part of the learning process and to discuss with their child about the topics that he or she is learning at school. Parents play a unique role in the educational and social growth of the children, and we would love for them to be part of their child's progress.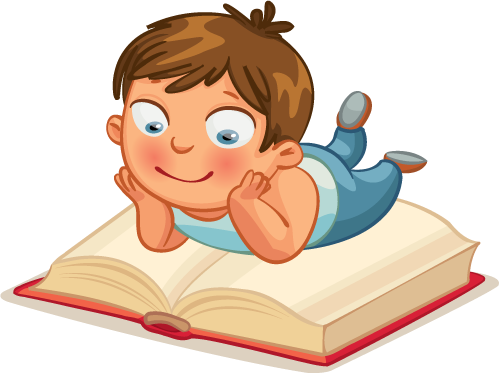 Our Promise to Parents
From all of the preschools in Gulfport, MS we are the best choice for your children and we promise that they will learn and progress with us. You can be assured that your child is in safe hands with Kid Academy as we have custom designed the curriculum to fit the right age range of students. For 21 years, Kid Academy has been shaped and developed for the best results. We have found effective ways of teaching and incorporating educational topics in an interesting way that keeps the attention of the students.
Our principal, Ms. Hope is well versed in the development stages of young adults having been a high-school principal for five years prior to opening Kid Academy. Ms. Hope also has a Master's Degree in Education and is very hands on in keeping and shaping the curriculum of the school.
If there are any questions or clarifications regarding the curriculum of Kid Academy, please do not hesitate to call or to visit our management team.
infant and toddler care at kid academy
The infants and toddlers enrolled at Kid Academy have a great time with our teachers as they are taught how to hold bottles, how to turn, and how to sit up during the early stages of their physical development. We want to ensure that the needs of our children are fulfilled in a complete and non-evasive manner.
Physical touch and games are introduced to the younger students to help them explore different colors, shapes, and textures that help in their mental development. Motor skills are also developed through playtime and walking or running around the classroom. This is important for stronger bones and fully developed physical attributes.
Not only is our facility equipped to handle young ones, but we also look forward to spending time with them playing and enjoying the games and activities. Our daycare teachers are very hands on when dealing with the younger students and introduce them to calming and soothing music as well as teaching them lullabies. This helps the infants and toddlers to feel safe and comfortable within the premises of the classroom.
Preparing Children for Elementary School through Preschool Education in Gulfport, MS
We are here to help you get your children ready for the elementary school experience.
Kindergarten is one of the most important developmental stages of a person's life, and through partnering with the right institutions, you can be sure that you are giving your child the best experience growing up. Kid Academy encourages physical activities and outdoors playtime to facilitate the development of social skills and intuitiveness.
While the students relate to their peers and learn more about the environment around them, it triggers their curiosity. Inquisitiveness is a sign of intelligence, and we would love to hone the skills of your child to prepare them for the next stage of life. As they understand concepts better and appreciate the reason for education, they can then head to the next level of schooling with confidence and a sense of purpose, helping ensure that they will exceed at their schooling as they enter into adolescence and adulthood.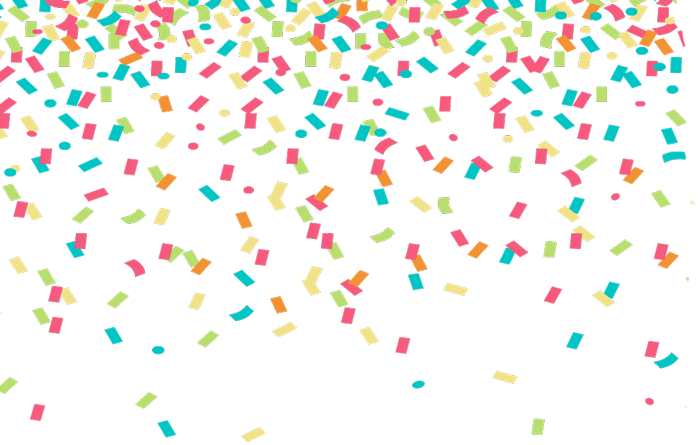 Special Events and Themed Celebrations At Kid Academy
Kid Academy also has various themed events throughout the year such as Family Game Show Nights, Friday Night Pajama Parties, Holiday Parties, and a Spring Musical Production. These themed events are a wonderful chance for the parents to meet other parents and to get to know the teachers more. Students can also take their time to dress up and prepare for these events that have been planned just for them. These events will be filled with exciting games, prizes, and presentations. Events like these teach the children to have fun once in awhile and to celebrate the good things in life.
AT kid academy, there are no hidden fees!
Kid Academy is focused on giving your children the education that is necessary for their personal growth and success. All of our weekly rates for different age groups can be found on our website. These fees include all expenses and teaching rates. There will be no extra fundraisers or fees demanded from the parents except in the case of field trips or spring productions. There are no food fees required from the parents, and this will all be discussed once you have decided to enroll your children with us. We are happy to help you and answer any questions that you may have about Kid Academy. 
Our teachers and management team are happy to engage with prospective students and parents and discuss how we run the school. It is important for parents to understand the reason behind why we do what we do, and for them to partner with us in ensuring an educational daycare experience for their children. The Kid Academy curriculum ensures that our students are ready for the next school year and have confidence in what they know and have learned.
Give us a Call or Meet Us Today!
Our team of wonderful teachers is excited to meet you and your children. We hope that you find our curriculum and teaching standards to be right for your kids.
Kid Academy is ready for the upcoming school year and to assist your children with anything that they might need. Education is an important aspect in developing a well-rounded and active child, but through interaction with others, they are able to develop the necessary social skills for the future. Kid Academy gives your children the opportunity to practice all of the ideas that they have been taught in the classroom and explore their social environment. Our doors are open to parents with children from infant age up to pre-elementary. We promise to deliver only the best kind of education to your child, becoming a part of the Kid Academy family. Our team of teachers will always be willing to help you with any questions or concerns you may have and to resolve any issues at hand. The teachers are very involved in the development of the child and sincerely care for them, which is why we always want to have a good line of communication with the parents.
Give us a call today. We are ready to assist you with whatever questions you may have. Parents are also welcome to drop by the school for a tour or to directly speak with someone from the management team. We will always make time for you and your children.