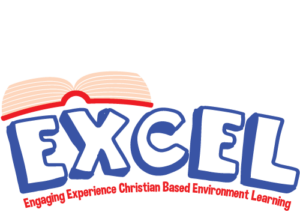 Our infant curriculum is fantastic in many different ways. Our program is hands-on and varies depending on the age of the infant.
The infants are introduced to soft and soothing sounds through lullabies and music. This music helps calm them and make them feel safe while learning at the same time. Tummy time is encouraged for those who are already in the appropriate age to be able to do so. Rolling over, holding bottles, and sitting up are also encouraged when the infants are able to. At Kid Academy, we give them the chance to be able to develop these milestones. Stories are read throughout the class by the room teacher and helps the infants develop the ability to listen and focus. This is also a learning activity where the infants can grasp more about the English language. Art activities such as finger painting and coloring are also included in the activities. This is to introduce different colors and textures to our infants. It is a fun and creative way to play around with the various colors and experience unique textures by letting their hands maneuver the painting and the paper.
Learning Through Play
There is also an available place for the infants to play with toys of several colors and shapes. When the children are introduced to this, they can learn to recognize new things and welcome it with curiosity. The program and curriculum for our infants has been curated and honed for the best results during their time with Kid Academy. By interacting with others in their age group and giving them opportunities to widen their horizon, it lets infants take on the world at their own pace. Kid Academy is the perfect daycare for infants in Gulfport, MS. With all of the activities lined up and amazing room teachers, our childcare programs are one of the main reasons why many parents have enrolled their infants to Kid Academy.
Facilitating Infant Development Through Support
Kid Academy believes that it is in the early stages of life that an infant gets to start experiencing the world around them, and we provide the necessary tools to help encourage their development. Our wonderful team of teachers are ready to help your baby feel support, love, and encouragement as they develop the necessary skills for when they grow up. Social interaction is one of the highlights of our program as it aims to encourage your baby to have a feeling of safety when they are on school grounds. The right amount of interaction and creative activities can help your baby's personality develop properly.
We promise to offer only the best program for your child and we can assure that our trained staff and teachers will be willing to help you with anything you need. Our school is kept clean and tidy to ensure the health of every one of our students. We place a great importance on hygiene and make sure that all of the objects that will be touched by our infant students are clean and will not cause them to get sick. This is an important part it taking care of our children at Kid Academy.
Give Us a Call or Visit Today
You are welcome to call us anytime to set up a scheduled class or visit Kid Academy and see for yourself why many parents have decided to enroll their children with us. Our teachers and staff will be willing to show you around and to answer any questions that you may have regarding our school or educational program. Our school has an excellent security program with cameras and intercoms installed in each classroom to keep the teacher informed without having to leave the students. This is especially important in the case of an emergency. There will always be an adult watching over your child to ensure their safety while they are with us.